Thanks to all the fitspo motivation sweeping across the globe, Singaporeans are becoming mindful of getting their health and fitness in check.  Even popular nightclub Zouk is riding on the workout wave and turning its dance floor into a spin class venue – a clear sign that the fitness trend is here to stay!
Today, working out is more convenient than ever with an abundance of 24-hour gyms in Singapore. If you've been needing your daily dose of fitness fix but your schedule just can't seem to match up with the operating hours of regular gyms, here are 7 fitness outlets that are open around the clock:
| 24-Hour Gym | Monthly Subscription | No. of Outlets | Location/s |
| --- | --- | --- | --- |
| 24X Fitness  | $85 to $95 | 2 | Bugis and Paya Lebar |
| Anytime Fitness  | $80 to $100 | 80 | Islandwide |
| Dennis Gym  | $46 to $120 | 5 | Tai Seng, Tampines, Farrer Park, Jurong, and Balestier  |
| Dynamic Fitness Gym  | $70 to $120  | 1 | Yio Chu Kang |
| GymmBoxx  | $65 to $85 | 6 | Ang Mo Kio, Bishan, Bedok, Choa Chu Kang, Jurong, and Tampines  |
| Owl Gym  | $58 to $98 | 1 | Gambas Crescent |
| The Gym Pod  | $9.90  | 15 | Islandwide  |
* Accurate as of 17 April 2021. Price ranges quoted are for Adults and do not include discounted Youth and Senior Citizen rates.
1. 24X Fitness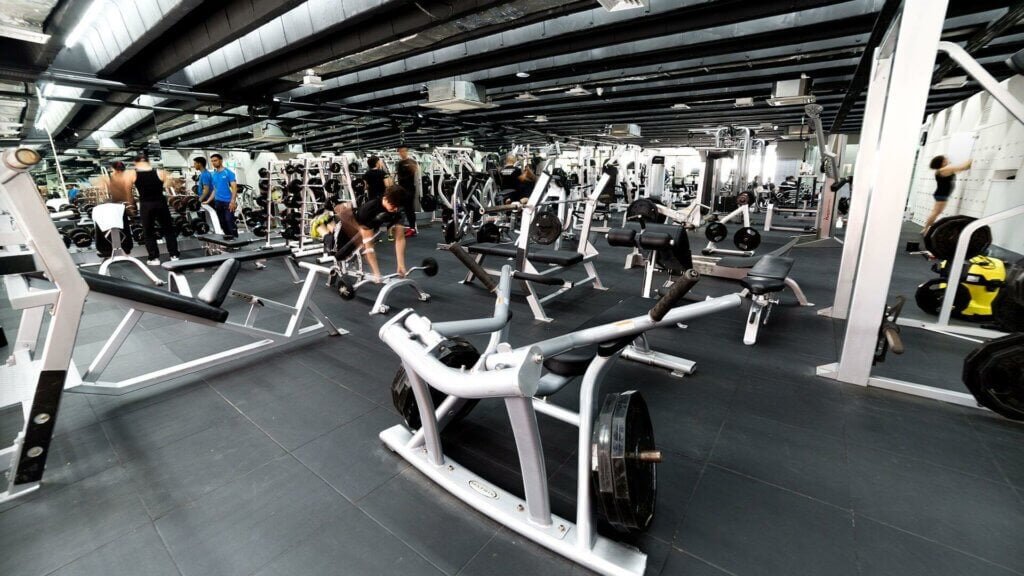 The main draw of 24X Fitness is their tailored personal training. They currently have a team of 15 personal trainers, many of whom are competitive athletes in their respective fields. From pro bodybuilders to certified pre- and post-natal trainers, there's something for everyone here.
24X Fitness also goes a step further to provide every new member with a Full Body Assessment comprising a heart rate test, posture assessment, and even an introduction to various forms of exercises to ensure they are familiar with basic training movements to prevent injuries.
Their two fully-equipped gym facilities are located at Bugis and Paya Lebar. A 12- or 18-month gym membership pass covers access to both locations, but personal training sessions are a separate fee.
Monthly subscription: $85 to $95
Locations: Bugis and Paya Lebar Singpost
2. Anytime Fitness

Take a tour of cities around Southeast Asia and you'll likely come across the Anytime Fitness banner. That's because this U.S. gym franchise now has thousands of outlets around the world, with 80 in Singapore alone. That's great news if you have a jet-setting lifestyle and want to make sure you have access to a well-equipped gym wherever you go.
Convenience is the primary benefit of Anytime Fitness. As the largest gym chain on the island, members can easily locate an outlet to get in a workout anytime. That same membership also gives you worldwide club access to sweeten the deal.
In Singapore, most of the Anytime Fitness outlets are small setups that are equipped for weight lifting, functional training, and cardio workouts. Regular exercise classes are also available at certain outlets.
Monthly subscription: $80 to $100
Locations: Islandwide
3. Dennis Gym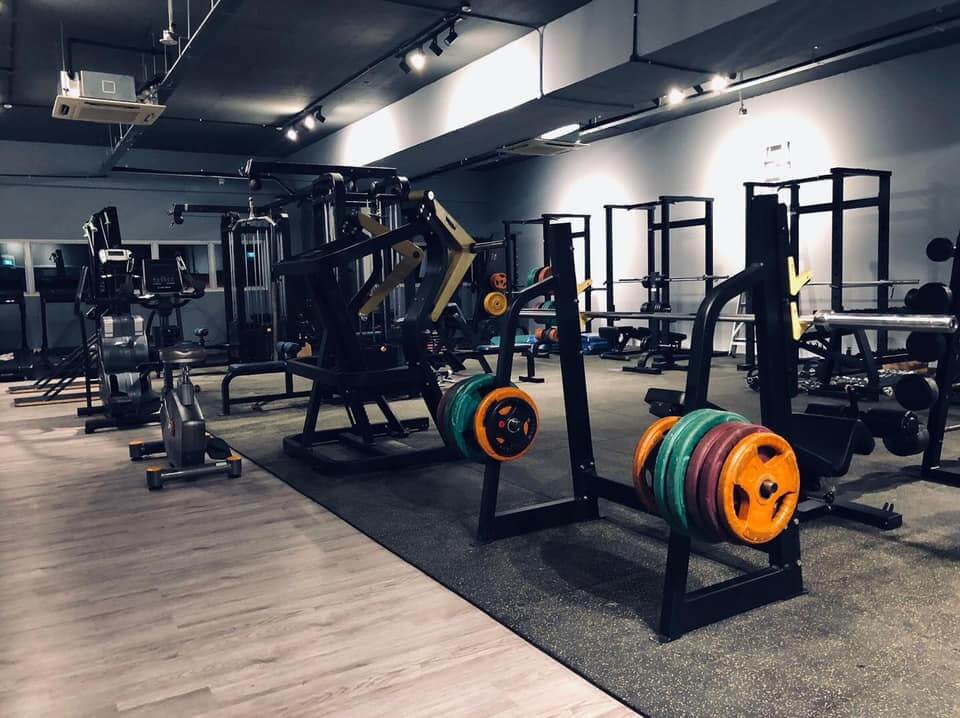 Founded by former bodybuilding National Coach Dennis Tew, Dennis Gym is known for its extensive range of advanced fitness equipment. Tew's ongoing involvement with the national sports scene also means the gym has tie-ups with competitive events, making it popular with professional athletes.
This shouldn't deter beginners though: its flexible membership and personal training packages are suitable for people of all ages and profiles. More homebound folks will also be glad to know that Dennis Gym offers 1-to-1 online personal training sessions.
Monthly subscription: $46 to $120
Locations: Tai Seng, Tampines, Farrer Park, Jurong, and Balestier
4. Dynamic Fitness Gym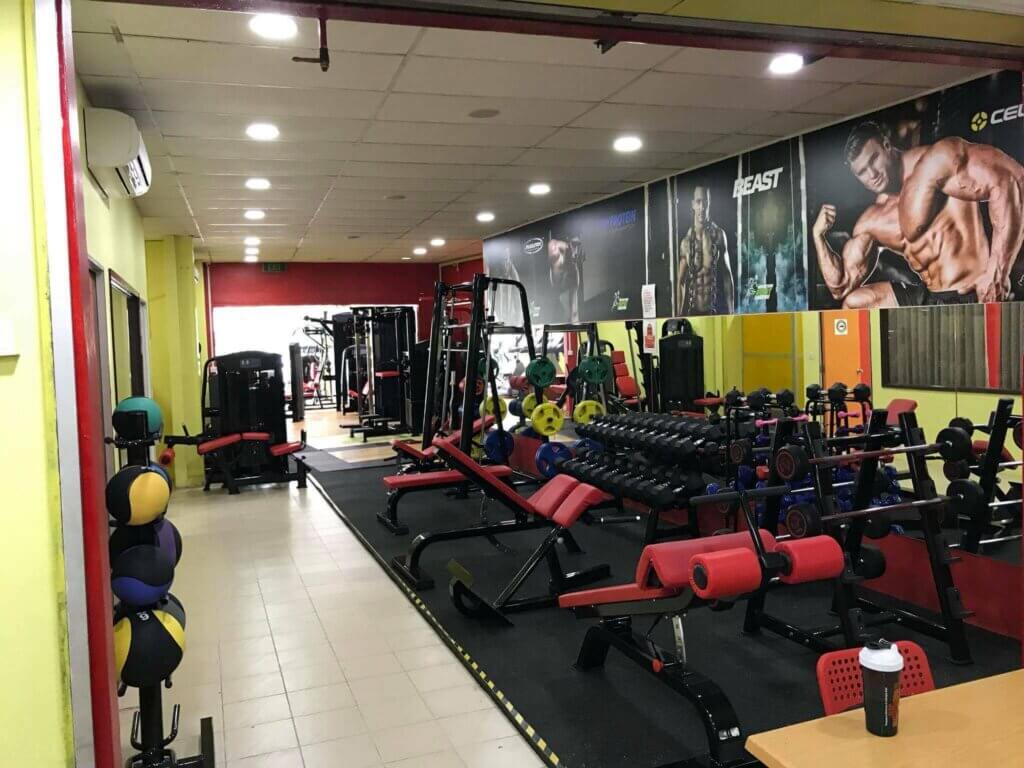 While Dynamic Fitness only has one outlet, it's backed by a founder with 10 years of personal training experience. You'll find the usual gym equipment for strength training and cardio here, plus training packages for 1-on-1 kickboxing and Muay Thai. 
The team at Dynamic Fitness also works with members with specific goals to tailor personal training programmes that focus on body toning, muscle gain, weight loss, correction of muscular imbalances, and nutritional advice.
Monthly subscription: $70 to $120
Locations: Yio Chu Kang
5. GymmBoxx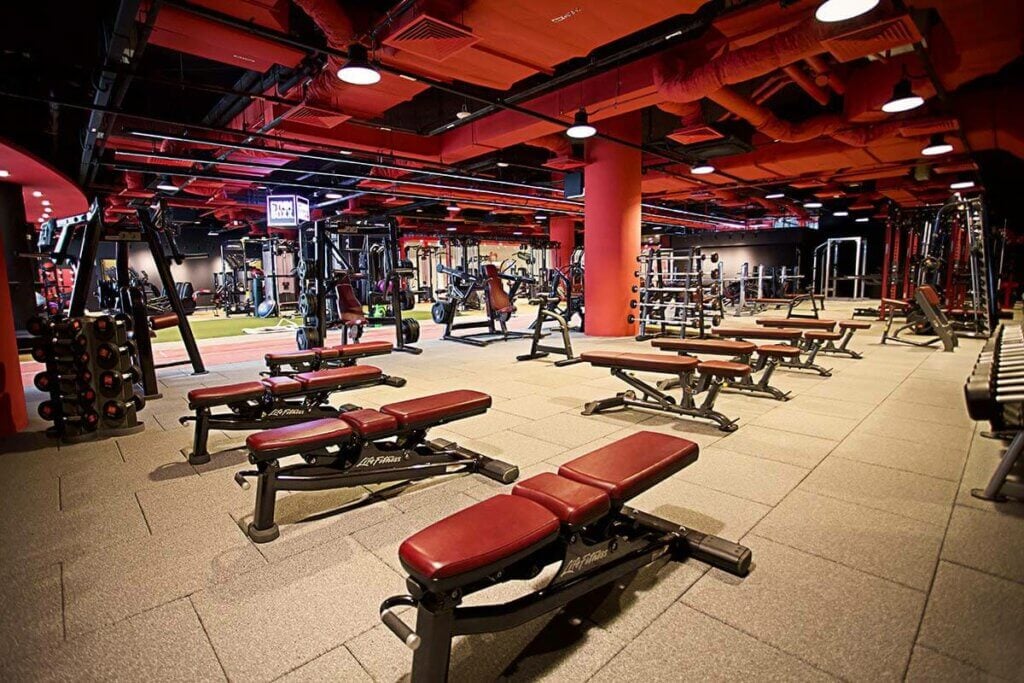 GymmBoxx is a chain of neighbourhood gyms that caters to members from all walks of life. Even the price packages are segregated into Youth, Adult, and Seniors to ensure affordability for students and senior citizens.
Although this no-frills gym chain has its outlets in the heartlands, it is by no means inferior to many others. It promises state-of-the-art training equipment and the facilities are well-maintained, making it great value for the subscription fee. 
Just a word of caution for cardio enthusiasts: Gymmboxx's primary focus is on weightlifting, which is why the outlets are packed with members who are keener on building muscle mass than cardiovascular stamina. 
Monthly subscription: $65 to $85
Locations: Ang Mo Kio, Bishan, Bedok, Choa Chu Kang, Jurong, and Tampines
6. Owl Gym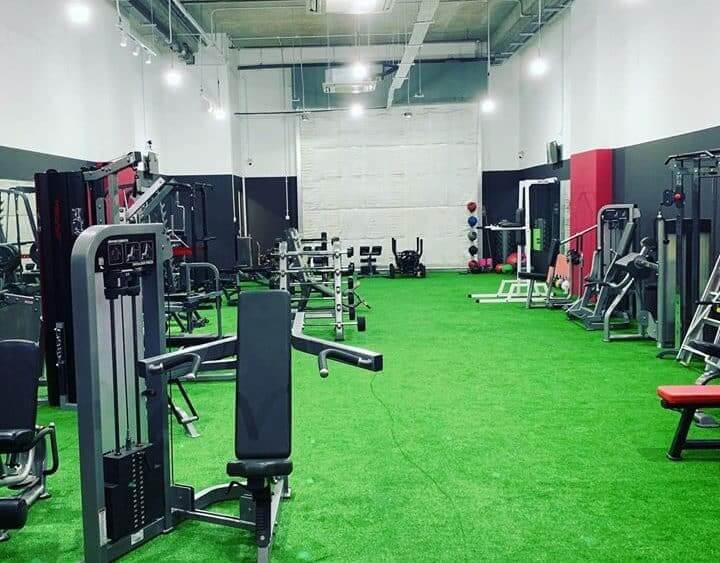 Owl Gym is a boutique gym with a single outlet located in the Northern part of Singapore. Like other neighbourhood gyms, Owl Gym also offers concessionary rates for youths and seniors with unlimited access to the outlet. 
Besides the standard range of gym equipment and customised personal training packages, Owl Gym also offers Krav Maga — a high-intensity martial art developed for the Israeli military.
Monthly subscription: $58 to $98
Locations: Gambas Crescent
7. The Gym Pod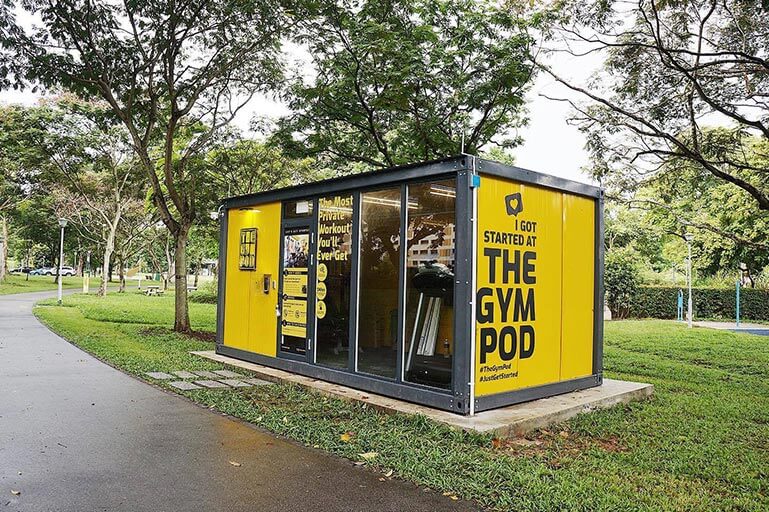 Visiting the The Gym Pod is a completely different experience because it is the first of its kind in South East Asia — even the booking is done through an app!  Like the name suggests, the gym is a self-automated container pod that provides the most private workout experience. Each pod fits a maximum of three people and is equipped with a cardio station, strength station, and full dumbbell rack. 
Without the hefty manpower costs, rental, and general overheads, the operational savings naturally translate to lower fees for members. The monthly membership fee is a mere $9.90 a month, though there's also an option to book a pod for a 30-minute workout session at $5.50 (off-peak) and $7.50 (peak).  
Monthly subscription: $9.90
Locations: Islandwide